Paid Sick and Family Leave
Paid Sick and Family Leave
The Families First Coronavirus Response Act provides small business with a refundable payroll tax credit to reimburse, dollar-for-dollar, wages to employees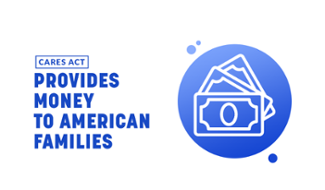 for paid sick leave and family and medical leave as a result of COVID-19. A tax-credit is also provided to self-employed individuals as explained in this leave chart.
In order to ensure these expenses do not affect the cash flow of small businesses, the U.S. Treasury has announced "employers will be able to use cash deposited with the IRS to pay sick leave wages. Additionally, for businesses that would not have sufficient taxes to draw from, Treasury will use its regulatory authority to make advances to small businesses to cover such costs."

Self-employed individuals are eligible for a tax credit of up to two weeks of sick pay at their average pay (with a cap) and up to 12 weeks of family leave pay at two-thirds their normal rate of pay if they are caring for children whose schools are closed due to COVID-19. Click here for a chart with more info.
Businesses with less than 50 employees will be eligible for an exemption from paying the extended leave, if the requirements jeopardize the ability of the business to continue. The Department of Labor will be providing emergency guidance and rules on this exemption soon.
More information on this program is provided by the Department of Labor below.
For more updates on the coronavirus response and what's happening in Congress, subscribe to my newsletter.