Press Releases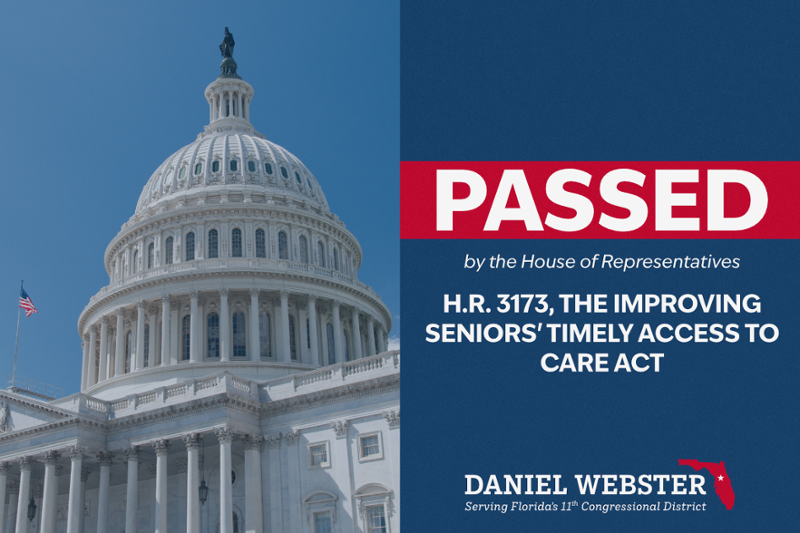 Washington, D.C. —
This week, the U.S. House of Representatives passed H.R. 3173, the
Improving Seniors' Timely Access to Care Act of 2021,
cosponsored by Congressman Daniel Webster, R-Clermont, with broad bipartisan support. This bill streamlines and modernizes the authorization process for Medicare Advantage plans – including establishing an electronic process. Currently, physicians and health practitioners must get prior authorization before a Medicare Advantage patient can receive certain health services, including surgery and medications.
"Strengthening and modernizing the Medicare program is one of my priorities, I serve the oldest district in the country with the highest number of seniors"
said Rep. Webster
. "Patients need timely care, and the burdensome prior authorization process can take weeks with no accountability, putting seniors' health at risk. This bill removes bureaucratic red-tape and ensures our seniors don't spend unnecessary times waiting on authorization for their care. I hope the Senate takes swift action on this bill to bring it one step closer to becoming law for our seniors."
H.R. 3173 also increases accountability by requiring an annual reporting on the response time the prior authorization process takes so Congress can better monitor and make changes if timeliness isn't improving.
###