Press Releases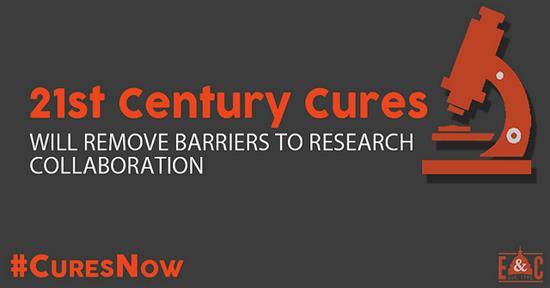 Washington, D.C. – Representative Daniel Webster, FL-10, issued the following statement today after voting for the passage of the 21st Century Cures Act (H.R. 34).
"Reforming our mental health system has been a priority of mine since being elected to Congress. For too long it has been a prime example of the failed status quo in Washington, D.C. Washington has operated under a top-down, one-size-fits-all approach that minimizes local and community knowledge while relying on federal mandates and regulation. It should be deferring to state and local governments and to mental health providers to more effectively address mental illness in the community.
"We must assist those battling mental and substance abuse illnesses and to promote better health for all Americans. This bill makes important strides forward by investing in research and training and empowering states and community based services to better serve those struggling. Today's bill is the culmination of many years of hard work and I am thrilled to see it achieve final passage."
Key provisions of The Cures Acts includes:
Enhances sharing of clinical trial data, which improves coordination on research for illnesses such as Lyme disease.
Streamlines and modernizes the FDA's drug review.
Grants states additional flexibility to use Community Mental Health Services block grant funding.
Supports programs to recognize and treat mentally ill in our justice system with community-based services.
Webster was a prime co-sponsor and supporter of HR 6 and the Helping Families in Mental Health Crisis Reform Act, both are included in the 21st Century Cures Act.
###