Press Releases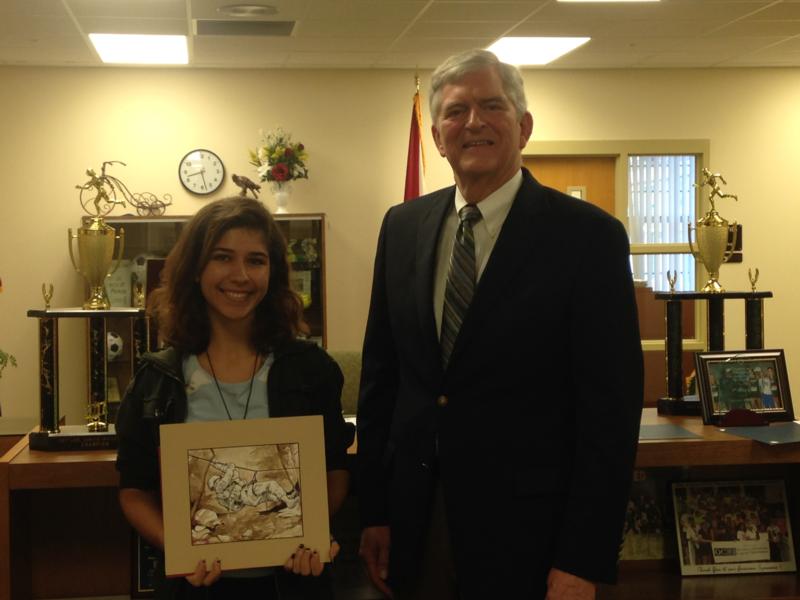 Minneola, FL – Today, U.S. Representative Daniel Webster (FL-11) announced the 2017 Congressional Art Competition winners from his district. Winners were selected from more than 86 high school students in Lake, Sumter, Hernando, Citrus and Marion Counties.
"The judges and I were in awe of the overwhelming amount of quality artwork submitted by 86 exceptionally talented high school students," said Rep. Webster. "This is the biggest turnout so far in our annual Congressional Art Competition. The spectacular artwork and record turnout is a reflection of the emphasis that our schools are placing on the arts, and I am pleased to be a part of encouraging the next generation of artistic talent."
"I want to extend my sincere appreciation to the art teachers and administrators who supported the contest and are working to ensure that the next generation of artists are able to flourish and enrich our community."
Each spring, Rep. Webster sponsors a local high school art competition as part of a nationwide program designed to recognize and encourage young artistic talent. This year's theme was "America the Beautiful," inspired by the American patriotic song.
The winning artist and a guest will be flown to Washington, D.C., and their entry will be prominently displayed in the main walkway from House Office Buildings to the Capitol, the Cannon Tunnel, where it is viewed for an entire year by Members of Congress, staff, and visitors from around the country. The remaining winners will have their artwork displayed in Rep. Webster's offices in Washington, Minneola, The Villages, Inverness, and Brooksville.
2017 winners from District 11 are:
First Place: Annabelle Pullen - Lake Minneola High School
Second Place: Desiree Saxe - Weeki Wachee High School
Third Place: Rebekah McDaniel - Lecanto High School
Honorable Mentions: Victoria Wood - Crystal River High School; Emily Harper - Tavares High School
Individual county winners included Ellen Farnsworth for Citrus County; Sarah Santiago for Hernando County; Justin Gordon for Lake County; Renee Davis for Marion County; and Tatiana Ramirez for Sumter County.
###