Press Releases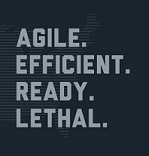 "Today, I joined my colleagues in voting to pass the National Defense Authorization Act (H.R.2810) for Fiscal Year 2018. This legislation authorizes appropriations for the United States military, including the Department of Defense (DOD). The bill provides $631 billion for national defense programs and military service members that make the United States military the world's finest fighting force. This is a huge step forward in recovering from our readiness crisis and rebuilding our troops. The bill:
Funds the 2.4% pay raise our troops are entitled to under law. It also extends special pay and bonuses for service members.
Allows for an increase in troops including: 10,000 active army; 4,000 army national guard and 3,000 in army reserves as well as additional navy reserves.
Invests in more hardware and equipment allowing us to rebuild our air and navy fleet and ensure our military has the equipment they need to be mission ready.
Includes a$ 28.5 billion increase per the President's request.
Reorganizes the Pentagon's acquisition process buys goods and services, to ensure defense dollars are well spent.
###