Press Releases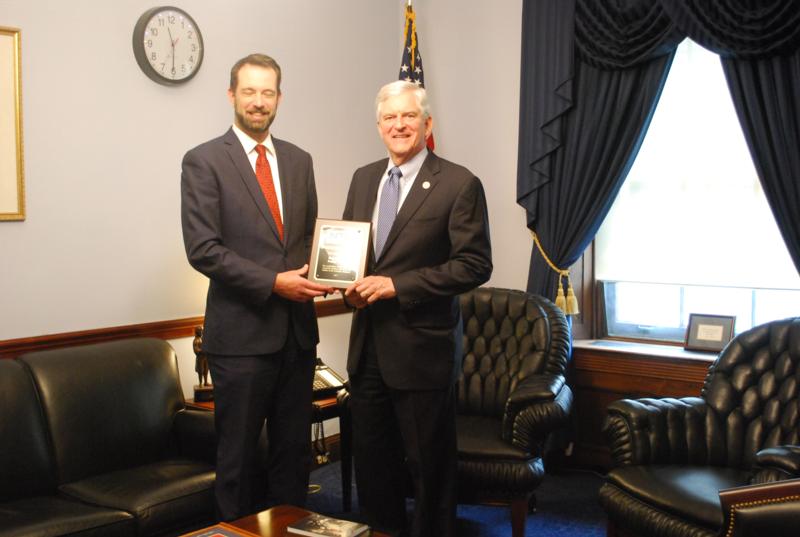 Rep. Webster Receives "Taxpayers' Friend" Award
Washington, D.C. – The National Taxpayers Union (NTU) has named Congressman Daniel Webster (R-Clermont) a "Taxpayers' Friend" for having one of the strongest voting records in Washington, DC on supporting lower taxes, limited government, and economic freedom. Webster is one of only 66 House members to have earned the "Taxpayers' Friend Award" for an outstanding voting record during the 2017 Congressional session.
"Every dollar spent in Washington, is a dollar taken out of a hardworking American's pocket," said Rep. Daniel Webster. "I ran for Congress pledging to get our fiscal house in order and get government off the backs of hardworking Americans and job creators. Last year, I voted to cut taxes and removed unfair and burdensome regulations. There is more work to be done, but today, hardworking Americans are keeping more of their money. Job creators get to keep more of their hard-earned profits, allowing them to expand business, hire more people, pay better wages, and offer more generous benefits."
"Only lawmakers with a voting record that is the best-of-the-best will earn NTU's Taxpayers' Friend Award," said Pete Sepp, president of NTU. "Rep. Webster has demonstrated a tireless commitment to supporting taxpayers' interests in Washington, and a dedication to solving the government's tax-and-spend problems with action rather than just words. Fixing America's budget problems takes hard work, and Rep. Webster has been doing that work every single day.
Background on National Taxpayers Union scorecard:
Since 1969, National Taxpayers Union (NTU), has been the "Voice of America's Taxpayers." The nation's oldest taxpayer advocacy organization, NTU fights for lower taxes, smaller budgets, and economic freedom at all levels of government. NTU has recognized Representatives and Senators since 1979 who annually earn high voting scores to qualify them for the "Taxpayers' Friend Award."
NTU included 98 Senate votes and 198 House votes in the 2017 scorecard. NTU's rating program is designed to calculate a Member's voting record on fiscal responsibility by evaluating every vote that has an impact on tax, spending, trade, and regulatory policy utilizing a methodical weighting system. No other fiscal policy scorecard is as comprehensive as NTU's.
See NTU's full 2017 congressional scorecard and further analysis here.
###