Press Releases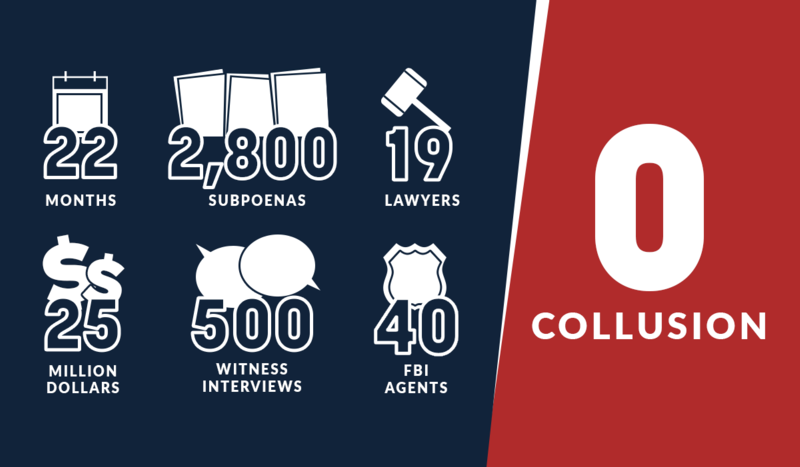 Webster: Mueller Finds No Collusion
Washington, D.C. – Florida Congressman Daniel Webster released the following statement regarding the report by Special Counsel Robert Mueller.
"For the last two years, Robert Mueller along with a team of 19 lawyers; 40 FBI agents, intelligence analysts, and forensic accountants investigated President Trump and the actions of his campaign staff. Today, his conclusions have been provided to Congress – there was no collusion between President Trump and Russia.
"According to the report the Special Counsel's team issued more than 2,800 subpoenas, nearly 500 search warrants, 230 orders for communications reports, interviewed about 500 witness and made requests to 13 foreign governments for evidence. At the end, Mueller found what millions of Americans already knew – they alone freely exercised their right and chose him to be our President.
"I hope that Democrats will now end their partisan, unfounded attacks on our President. The American people spoke and investigation has been completed. It is time to move on and focus the use of Taxpayer dollars on the issues that matter the most to the American people."
###