Press Releases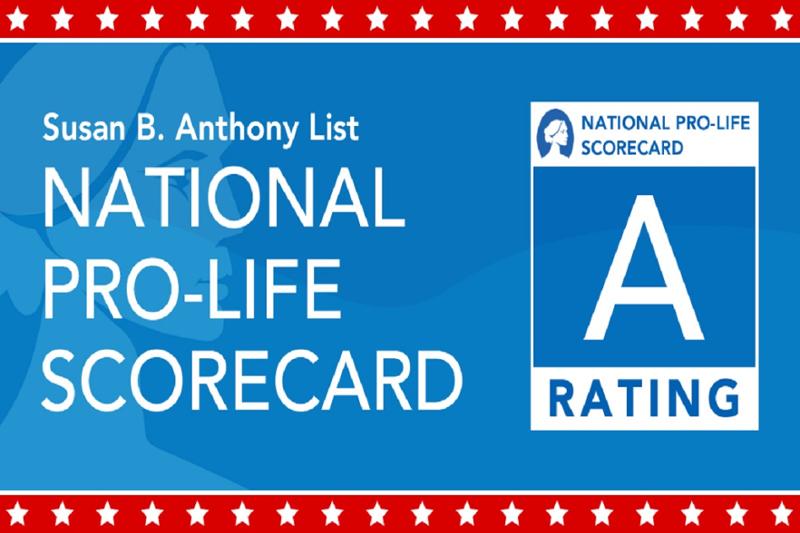 Webster Earns A Rating from Susan B Anthony List
Leesburg, FL – Today, the Susan B Anthony List announced Florida Congressman Daniel Webster earned an A-rating on their National Pro-Life Scorecard. The National Pro-Life Scorecard is designed to assist constituents to hold members of Congress accountable for their legislative records on life and to highlight actions in the fight to protect unborn children and their mothers.
"Congressman Webster has voted consistently to protect the lives of the unborn as well as the consciences of taxpayers who don't want their hard-earned tax dollars paying for abortion domestically or internationally," said Jamie Dangers with Susan B. Anthony List. "Rep. Webster has also defended the Trump administration's pro-life regulatory efforts from pro-abortion attacks to prohibit their implementation."
"Every life is a gift, and is valuable at each and every stage," said Webster, R-Clermont. "I thank the SBA for recognizing my actions to protect the rights of our most vulnerable – the unborn. Throughout my years serving Florida and my country, I have and will continue to fight for and defend the right to life. I will never waver."
National Pro-Life Scorecard
The Susan B Anthony National Pro-Life Scorecard reflects key votes and actions taken during the 116th Congress. Two major goals of the Scorecard are to assign letter grades so that pro-life constituents know what actions their legislators have taken on significant pro-life measures, including votes, cosponsorships, congressional letters, pro-life bill introduction, and more. For more information on actions taken by Rep. Daniel Webster visit www.sba-list.org/representative/daniel-webster.
###