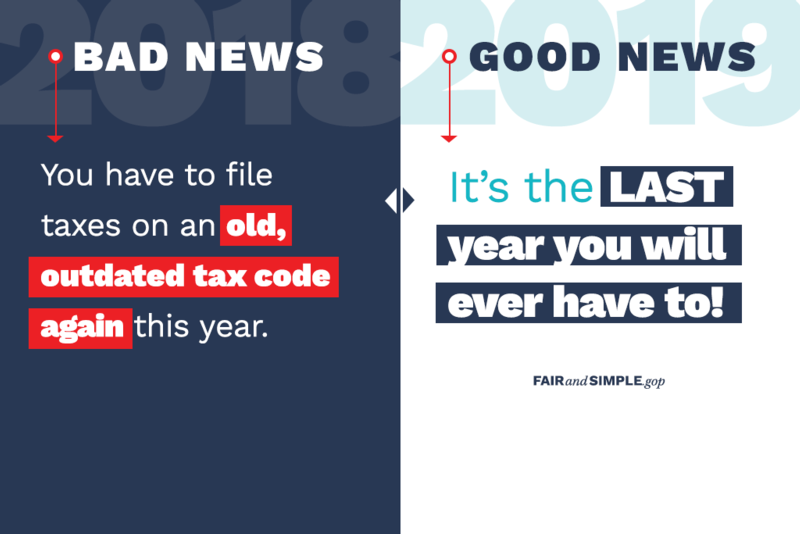 ICYMI: Daniel Webster: It's the last day of the old tax system
April 16, 2018
Leesburg Daily Commercial
It's hardworking Americans least favorite day — Tax Day. Good news is this is the last time you will have to file taxes under the old, unfair tax system.
Thanks to the Tax Cuts and Jobs Act passed by Republicans in Congress and signed into law by President Trump, hardworking, middle-class families across Florida will finally keep more of their hard-earned money. Small businesses in our area will finally be free from oppressive tax rates that kept them from expanding and hiring.
Already, we're seeing positive results as 500 U.S. Companies have given bonuses and announced they are adding more jobs, raising hourly wages and salaries or expanding benefits to provide paid family leave and educational opportunities, among other benefits. Among these are Florida businesses and companies that provide jobs to constituents in my district such as Darden, Disney, Publix, Walmart, Home Depot and UPS — to name a few.
Already, nine in 10 Americans are seeing more money in their paychecks, thanks to the new paycheck withholding tables. Paychecks are bigger now, and when you file this year's taxes next April, your tax bill will be smaller. More than 80 percent of filers in my district will benefit immediately from the new standard deduction, which is doubled, since they already take the existing standard deduction. Next April, the first $12,000 for single filers and $24,000 for married couples are tax exempt.
According to IRS data, the average taxpayer in District 11 making $47,145.93 will pay $1,961.60 less in taxes next year due to the new, doubled standard deduction.
A constituent recently shared that he recalculated his 2016 taxes as if they were his 2018 taxes and his calculations came out over $4,600 to the better. He emailed me saying, "Thanks for your efforts to save money ... I will use the savings to go back into the economy, help out less fortunate folks ..."
I voted for this bill because I believe taxpayer dollars do not belong to Washington. They belong to hardworking Americans. This is your money and you — not Washington bureaucrats — best know how to spend it.
Congressman Daniel Webster, a family man and small-business owner, represents Florida District 11 in the U.S. House of Representatives.