Press Releases
A Win for American Workers
December 19, 2019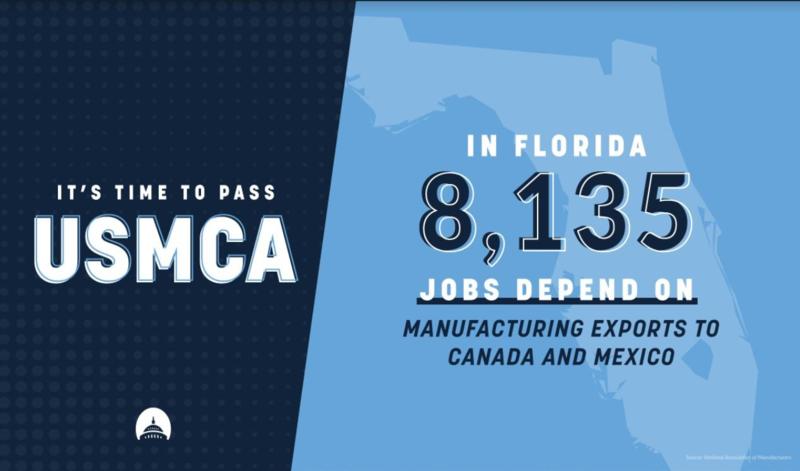 Webster on USMCA: A Win for American Workers
Washington, DC – Florida Congressman Daniel Webster released the below statement following his vote to ratify the United States-Mexico-Canada-Agreement (USMCA).
"Canada and Mexico accounted for more than $7 billion of Florida's global exports in 2018. Today's vote is critical for allowing more Sunshine State businesses to sell more of what they make to consumers around the world.
"Replacing the outdated NAFTA, USMCA lays a solid foundation for the future of North American trade. It includes new, cutting-edge rules on digital trade that will help American businesses & innovators continue to thrive in the modern economy. It also contains many significant wins for American ranchers, businesses and workers. Under this agreement, hardworking Americans will have the opportunity to achieve more growth, more exports, more jobs and rising wages.
"While the USMCA text does not currently provide the relief and trade remedies we sought for our seasonal producers, I am committed to working with my colleagues, Ambassador Lighthizer and others to ensure these producers are able to access trade remedies that are available to other U.S. producers."
###