Press Releases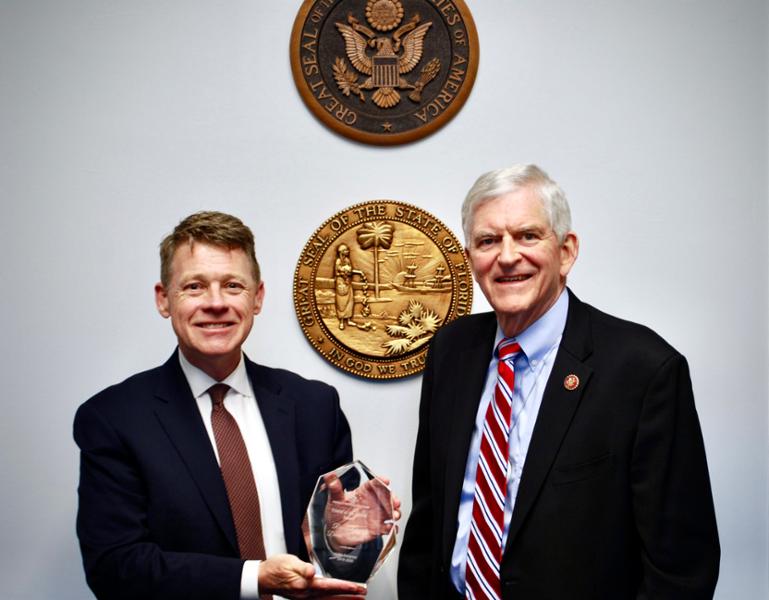 PHOTO RELEASE: Webster Recognized for Conservative Values and Principles
Washington, DC - On Tuesday, Florida Congressman Daniel Webster, R-Clermont, was awarded with Faith & Freedom Coalition's Friend of the Family designation. Congressman Webster is recognized for his exemplary voting record and continued commitment to defending the family, protecting religious liberty, and standing with Israel.
"I am committed to upholding conservative values and promoting policies that protect life, empower families, and ensure religious liberty," said Rep. Webster. "Under Speaker Pelosi and the Biden Administration, many of my and my constituents' values have been attacked, but I will not waiver in my opposition to policies that undermine faith, family and freedom. I thank Faith & Freedom Coalition for their recognition of my record and am honored to receive this award."
"The Faith & Freedom Coalition is dedicated to equipping conservative Christians to make educated voting decisions in line with their beliefs and convictions," said Timothy Head, Executive Director of the Faith & Freedom Coalition. "We need individuals in Congress who will consistently vote according to their constituents' values. Those who received the Friend of the Family Award have done that. It is important to recognize their accomplishments and commitment."
###