Press Releases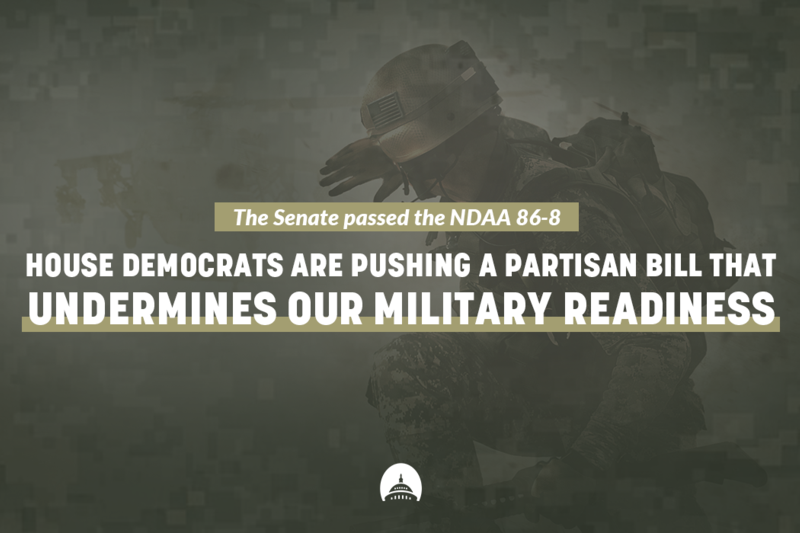 Democrats Choose Politics over Supporting Our Military
Washington, DC – Today, Florida Congressman Daniel Webster, R-Clermont, released the following statement on his no vote on H.R. 2500 – National Defense Authorization Act (NDAA).
"Today, Democrats once again chose to play politics over passing legislation that would invest in and support our Armed Services. Liberals in Congress added provisions to H.R. 2500 that will hurt U.S. national security. In doing so they ended a nearly 50-year record of the NDAA being developed and passed with bipartisan support.
"The U.S. Constitution states that providing for the 'common defense' is one of our fundamental responsibilities. Yet, this bill does the opposite and if it becomes law, it will have real and serious consequences on key efforts to restore readiness, sustain our troops, deter Russia and China, and ensure military modernization.
"Our freedom, our families, and our way of life would not exist were it not for our military. Yet sadly, instead of embracing our constitutional duty, Democrats are making our military men and women pay the price for their dislike of our President."
*****
Background on the insufficiencies within the NDAA
The President presented a budget that reflects the National Defense Strategy and was endorsed by the bi-partisan National Strategy Commission which included former senior Obama officials. The bill put forth by the Democrats rejected these recommendations and instead:
Cuts personnel accounts that fund troop pay, benefits and housing by $1.2 billion.
Cuts critical funding for hypersonics, ship construction, 5G development, and rapid innovation programs that are designed to deter Russia and China.
Cuts our nuclear deterrent programs, including programs advocated by Obama Administration officials.
In addition to weakening our deterrent posture against Russia and China, the NDAA also defers essential safety upgrades.
Cuts readiness recovery, training and facilities maintenance just as bipartisan efforts have begun to fix the readiness crisis.
Bans construction projects on the border and places severe restrictions on the military's traditional missions in supporting border security. While blocking the use of military funds for border security, the NDAA is so restrictive in how DOD will transfer funds for emerging requirements it could damage our agility.
Seeks to force the closure of GTMO. Taken together, the provisions in the NDAA represent a backdoor effort to force the Administration to close the detention facility at Guantanamo Bay and move terrorists to the United States.
###