Press Releases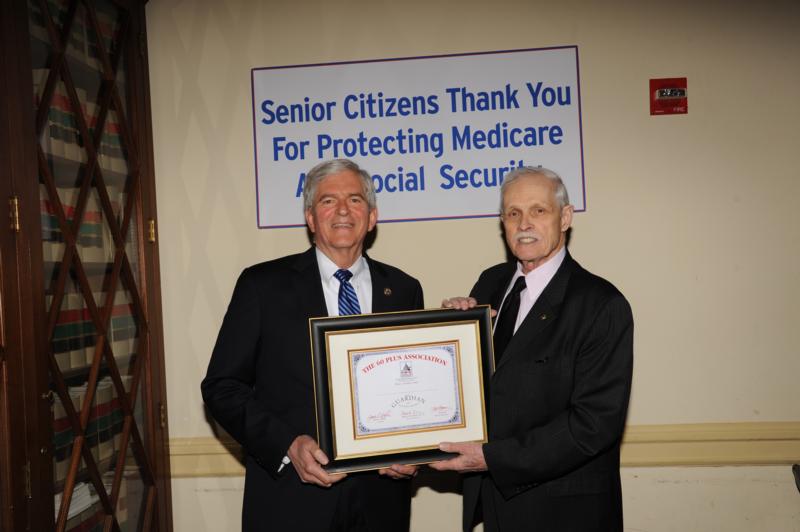 The following was released by 60 Plus Association earlier this week in recognition of Rep. Webster's work on behalf of seniors.
Music Legend Pat Boone Sings Praises of Daniel Webster
(Alexandria, VA) – Legendary entertainer Pat Boone, National Spokesman for the 60 Plus Association, announced today that Florida Representative Daniel Webster has earned the Association's Guardian of Seniors' Rights award.
In a statement released by 60 Plus, Boone remarked, "I'm still singing at concerts, but today I'm singing the praises of Rep. Daniel Webster. Seniors can depend on Daniel Webster." Boone and his wife, Shirley, reside in Beverly Hills, California.
Boone is familiar to audiences as a star of music, film and television. Boone has had 38 top-ten hits since his recording career began in the 1950s, and, according to Billboard magazine, holds the record for the most consecutive weeks (220) on the charts by any performer.
On behalf of the American Association of Senior Citizens, 60 Plus Chairman Jim Martin was on hand at an event in the Nation's Capital to present Representative Webster with the award.
"The Guardian Award is given to members in appreciation of their tireless efforts on behalf of senior citizens, as so many of our elderly struggle on a fixed income. Seniors have to live within their means and so should our government. Rep. Webster will fight to end the 'Death Tax,' which negatively impacts small businesses, farmers and ranchers throughout the Nation We also particularly appreciate the efforts by Rep. Webster to assure the financial stability of Social Security and Medicare.
"That's why Representative Webster has earned the Association's highest award, and it's my honor to personally present it," Martin emphasized.
-30-
The 60 Plus Association is a 26-year-old nonpartisan organization working for death tax repeal, saving Social Security and Medicare, affordable prescription drugs, lowering energy costs and other issues featuring a less government, less taxes approach as well as a strict adherence to the Constitution. 60 Plus calls on support from over 7 million activists. 60 Plus has been called, "an increasingly influential senior citizen's group," and recognized as the alternative to the AARP.
###