Press Releases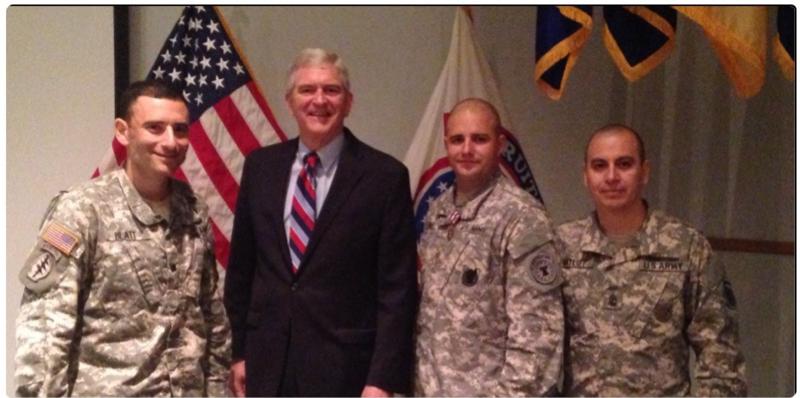 Webster: We are Investing in our National Defense
Washington, DC -- Congressman Daniel Webster, R-Clermont, released the following statement after voting to pass the 2019 National Defense Authorization Act (NDAA).
"Our freedom, our families, and our way of life would not exist were it not for our military. With Republican majorities and President Trump in the White House, we are focused on recovering from our readiness crisis and rebuilding our troops. We owe our military a debt we can never repay. This bill is another step in the right direction to provide them the training and resources they need to be the world's finest fighting force."
Passed with a bipartisan vote, H.R. 5515 the 2019 NDAA:
Provides our troops a pay raise for the second year in a row. This pay raise is the largest in 9 years.
Increases funding for more training for each of the services.
Increases funding to rebuild and replace worn out equipment, including:

$18.6 billion to begin to rehabilitate and replace worn out Army equipment.
$39.5 billion to begin to overcome the crisis in military aviation by getting more aircraft in the air.
$36.0 billion to restore America's strength at sea.
$23.3 billion to sustain, repair and rebuild crumbling military buildings and other infrastructure.

Increases the size of Army, Navy, Air Force, Marine corps, Naval and Air Reserve, as well as Air Guard.
Makes critical investments in our missile defense and nuclear deterrent.
Advances innovative technologies that will reform the way we fight and win wars.
Reforms Pentagon bureaucracy and streamlines buying practices.
For more information and the bill summary visit: https://armedservices.house.gov/ndaa
###