Press Releases
PHOTO: Rep. Webster Announces Congressional App Challenge Winner
Washington, DC – Today, Florida Congressman Daniel Webster, R-Clermont, announced the winners of the 2021 Congressional App Challenge for Florida's 11th Congressional District. A team of students from Nature Coast High School in Hernando County, including John Paul Panucci, John DeMarco, Tanner Spencer and Matthew McVicker were selected by local judges who work within the academic, software and entrepreneurial fields.
"I am pleased to announce Nature Coast High School's team as the winners of this year's challenge," said Rep. Webster. "Their app development showcased exemplary knowledge and skill in coding, and I am excited to see these students excel in future STEM endeavors."
The team formulated and developed an app titled "Teacher's Aid". In the wake of COVID-19, this app provides teachers with additional tools and resources to access student files and information more easily, specially geared in aiding Special Education teachers.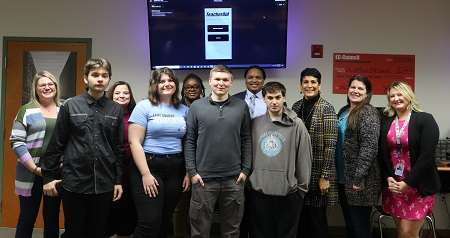 Webster added, "I also want to extend my sincere appreciation to the teachers and administrators who supported the challenge and are working to ensure that the next generation of app developers and coders are able to flourish and enrich our community."
A total of 10 students and 2 teams from schools throughout the district participated in this year's App Challenge. This is the third year that District 11 has participated in the App Challenge. The Congressional App Challenge is a nationwide event intended to engage students' creativity and encourage their participation in STEM fields. This competition allows students to compete with peers in their own district by creating and exhibiting their software application for web, PC, tablet, mobile devices and other platforms of their choice.
###