Press Releases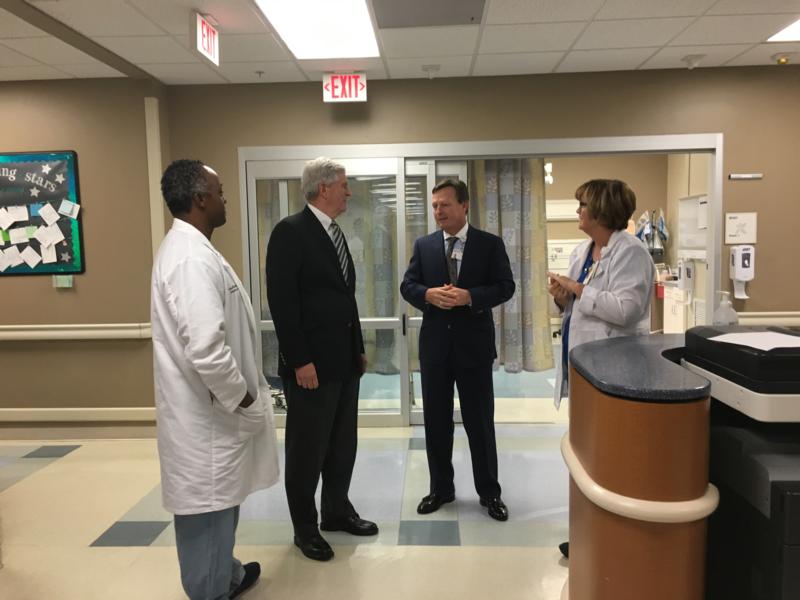 Webster Bill Provides Low-Income Americans Access to Free Medical Care
Bill provides solution for millions of uninsured and low-income individuals
Washington, DC – Congressman Daniel Webster (R-Clermont) and Colin Peterson (D-Minnesota) have introduced H.R. 856 the Physician Pro Bono Care Act. This bill will provide a tax deduction to healthcare providers for pro-bono health services to low-income individuals and families who rely on Medicaid or CHIP.
"This bill is a creative, commonsense solution that ensures our most vulnerable Americans have access to the care they need, from the doctor they choose, at a price they can afford," said Rep. Daniel Webster. "This bill removes government bureaucracy and red-tape that obstructs the patient-doctor relationship, and it expands access to doctors for some of the more vulnerable in our society."
"This can be a bipartisan win-win to improve access and choice to healthcare for those of limited means and I urge the Congress to take up this legislation and pass it," said Dan Weber, president and founder of AMAC. "From the positive feedback we've received from physicians, we believe medical care could be offered to as many as 7 million needy people."
"In addition to expanding care options for those most in need, the Physician Pro Bono Care Act also has the potential to save billions of dollars in federal healthcare expenditures," said Rep. Collin Peterson. "I look forward to working with Congressman Webster to implement this important reform."
The Physician Pro Bono Care Act will increase access to medical care and reduce the overall cost to Medicaid, which is a disproportionate driver of government spending both at the federal and state levels. By shifting the cost of these health services from Medicaid and CHIP programs to a simple tax deduction, H.R. 856 will save the federal and state government billions of dollars through the use of pro-bono services.
Representatives Mark Meadows (R-NC), Rick Allen (R-GA), Jody Hice (R-GA), Alex Mooney (R-WV), and Bruce Westerman (R-AR) are among the co-sponsors of this bill.
###