Press Releases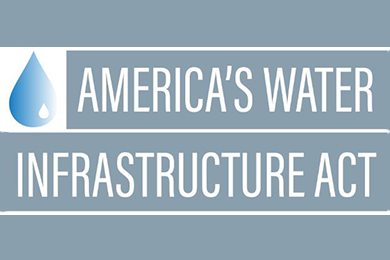 Congress Passes Infrastructure Bill
Washington, DC – Today, Congress passed America's Water Infrastructure Act, authorizing locally driven but nationally important investments in our country's infrastructure. With this bill, Congress is making our ports, inland waterways, locks, dams, flood protection, ecosystem restoration and water infrastructure a priority.
"Solid infrastructure is critical to Florida's economy which is dependent on moving goods and people efficiency and effectively," said Rep. Daniel Webster, R-Clermont. "Throughout my public service, I have advocated for policies that support local projects and find solutions that preserve and protect Florida's precious natural resources, while balancing the needs of our growing economy. Not only does this bill invest in key Florida projects, it is in line with President Trump's call to reduce red-tape and regulatory burdens."
America's Water Infrastructure Act authorizes funding for the nation's ports, inland waterways, locks, dams, flood protection, ecosystem restoration, and other water resources infrastructure.
The bill authorizes key Florida projects, including Everglades Restoration.
The bill also reauthorizes the Levee Safety Initiative, and the National Dam Safety Program through 2023 to help protect American communities from flooding.
It improves the oversight of infrastructure projects, prevent unnecessary delays and increased costs.
The bill requires added transparency with Army Corps reports on maintenance backlog obligations.
Also included is a revolving loan fund to improve drinking water nationwide and reauthorizes Water Infrastructure Finance and Innovation Act (WIFIA) for stormwater and wastewater projects.
S. 3021, America's Water Infrastructure Act is the House and Senate conference bill for the 2018 Water Resources Development Act (WRDA). More information is available here: http://bit.ly/DWAWIA
###