Unemployment Assistance
Unemployment Assistance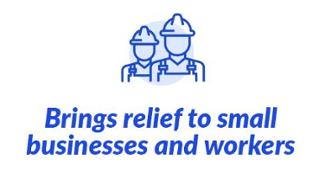 Under the bipartisan COVID relief package filed on December 21, 2020, Floridians who are currently receiving Reemployment Assistance benefits, are unemployed or partially unemployed due to COVID-19 and are currently receiving at least $100 per week in Reemployment Assistance benefits will be eligible to receive the additional $300 benefits from the LWA funds funded by the Federal Emergency Management Agency (FEMA). The bill extended this program, which would have ended this year, until March 14, 2021. This includes individuals receiving:
State Reemployment Assistance, including Unemployment Compensation for Federal Employees (UCFE) and Unemployment Compensation for Ex-Service members (UCX);
Pandemic Emergency Unemployment Compensation (PEUC);
Pandemic Unemployment Assistance (PUA);
Extended Benefits (EB);
Short-Time Compensation (STC);
Trade Readjustment Allowance (TRA); and
Payments under the Self-Employment Assistance (SEA) program.
If you still need to file an initial reemployment assistance claim, visit www.floridajobs.org or submit an application via CONNECT. Given the high volume at the call center and website, FLDEO has also provided a paper unemployment application and FedEx has partnered with Governor DeSantis to provide printing and mailing services for the paper application. Completed forms should be mailed to:
Florida Department of Economic Opportunity
P.O. Box 5350
Tallahassee, FL 32314-5350
For more updates on the coronavirus and what's happening in Congress, subscribe to my newsletter.
FAQ
Who is eligible for these benefits?
Individuals who may be eligible for Reemployment Assistance may include:
Those who are quarantined by a medical professional or a state or local government agency.
Those who are laid off or sent home without pay for an extended period by their employer due to COVID-19 concerns. This also includes self-employed and independent contractors, such as Uber drivers and gig workers.
Those who are caring for an immediate family member who is diagnosed with COVID-19.
Are self-employed and independent contractors eligible?
Yes. Self-employed and independent contractors, like gig workers and Uber drivers, are eligible for Pandemic Unemployment Assistance. This also covers workers laid off from churches and religious institutions who may not be eligible under the state's program.
What about furloughed workers?
Yes. States have policies in place to allow furloughed workers to receive unemployment benefits and part-time workers can receive partial benefits. The Pandemic Unemployment Assistance program also helps workers stay connected to their employer by allowing unemployment benefits for workers who have a job but are unable to work or telework due to COVID-19-related reasons and are not receiving paid leave through their employer.
How much do unemployed workers get?
It varies by state, but the country averaged $385 per week in February 2020. Generally, a person's benefits replace about 1/3 to 1/2 of their wages. The CARES Act provided an additional $600 per week on top of whatever a person would normally receive in their state. This ended up providing a higher than average wage replacement rate for low-wage workers. The $600 bonus ended on July 31, 2020. President Trump signed an executive memo on August 8, 2020, which provided workers with an additional $300 per week. The bipartisan COVID relief package introduced on December 21, 2020, extended these payments for another 11 weeks.
How long do unemployment benefits last?
It varies by state, but most states provide access to unemployment benefits for a maximum of 26 weeks. The CARES Act provided federal funding for an additional 13 weeks for those who need it. Funding for this was set to expire on December 31, 2020, but was extended under the new COVID relief package until March 14, 2021 The amount of time an individual can collect unemployment was also extended.
Are unemployment benefits taxable and do they count as income?
Yes. Unemployment benefits are taxable income and they generally count as income when determining eligibility for public assistance programs.