A Nation that's Safe
A Nation that's Safe
We are a nation of laws and order. Americans must be able to travel to their workplace, grocery stores, gas stations or go out to dinner without the fear of being subjected to mob intimidation. Our freedom, our families, and our way of life would not exist were it not for our military. Providing for the "common defense" is one of our fundamental responsibilities to ensure our military has the training and resources they need to be the world's finest fighting force. Ensuring a nation that's safe means advocating for policies that: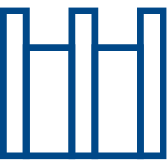 Secure the Border and Combat Illegal Immigration
Securing our border is one of my top priorities when it comes to keeping our nation safe! Porous borders not only threaten our national security, but they also contribute to the spread of coronavirus and make stopping and apprehending MS-13 and other gang members more difficult.
I've taken a series of actions to secure our border and push back on President Biden's failure to enforce the laws of the United States of America.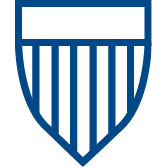 Defend National Security
I've voted to increase pay for our servicemembers.
I opposed political mandates that reduced military readiness.
DOD and the Pentagon need to be focused on meeting the challenges posed by China, Russia and our other enemies – not WOKE policies!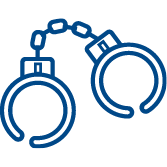 Reduce Crime and Protect Public Safety
I stand with our law enforcement, have opposed efforts to defund police, and am committed to ensuring

our law enforcement officers have the training, tools, and resources needed to keep our neighborhoods and communities safe.
Hopefully, next year Republicans will be in majority and thus have control of Congressional calendar and committee agendas to hold bill and oversight hearings that tackle these issues and hold the Biden Administration accountable. Click here for more information on Republican's Commitment to A Nation That's Safe.