An Economy that's Strong
An Economy that's Strong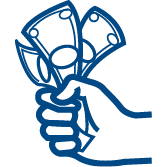 Fight Inflation and Lower the Cost of Living
Stop the spigot of spending - I have spoken out and voted against Congressional budgets that contained irresponsible spending. I opposed this when Republicans were in the majority and I oppose it today.
I annually return a portion of the taxpayers' dollars allocated for my Congressional office expenses - saving more than 4 million dollars to date.
Every year, I write a personal check to the US Treasury to roll back my salary to the 2008 amount. Although it is a small step given the trillions of dollars the federal government spends, it is a step in the right direction.
Introduced the Infrastructure Bank for America
Co-introduced bill to bar taxation of unrealized capital gains
Co-introduced H.R. 1940 to improve innovation and deliver savings in federal real estate.
Co-introduced the Federal Reserve Transparency Act of 2021
Reintroduced H.R. 6590, Senior Citizens Tax Elimination Act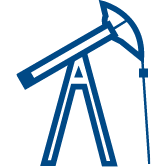 Reduce Gas Prices and Make America Energy Independent
America was the largest energy producer in the world and gas prices were affordable, but then President Biden's administration halted energy projects and permits, stopped pipeline construction, and adopted policies that discourage American energy production. I have and will keep taking actions to regain American energy independence and lower prices at the pump: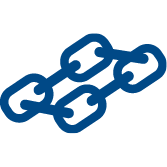 Strengthen our Supply Chain and End Dependence on China
Helped develop and supported passage of H.R. 2225 and H.R. 3593 to improve America's ability to compete with China and help counter the malign actions of the Chinese Communist Party.